Why Choose Gateway Pre-Schools?
At Gateway our mission is to ensure every child's happiness, well-being and progress are central to all we do. To achieve this, Gateway's ethos can be summarised as:
Everything starts from the child's perspective
We take time to listen to children, to parents and to one another
We help one another, encourage collaboration and sharing in work and play between children, between adults and between children and adults
Our staff are our greatest asset
We encourage and help our staff to develop as much as we do the children in our care
The overall development of every child is essential.  Social, emotional, physical and mental development is equally important.
We welcome all children of every race, class, faith, culture and ability.
We are extremely proud that our staff represents the communities we serve.
We positively celebrate this diversity and believe that such an approach enriches the life of the nursery both for the children and the staff.
Every child is treated fairly and we avoid negative stereotyping.
We ensure a broad selection of equipment and resources which adequately reflect our diverse community.
When we talk about parents we also mean carers.  Carers can be grandparents or family members who are the legal guardians of the child.  We also mean the wonderful mums and dads who have adopted a child and of course foster parents.
What Makes Gateway Unique?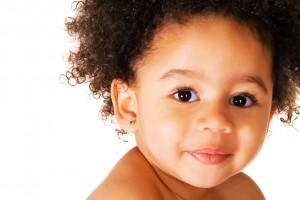 At Gateway we all work hard to make your children's time with us happy, rewarding and beneficial.  While all nurseries and pre-schools are required by the Government to ensure the "care and education" of their children, we feel there are certain points at which we excel.
Even before your child starts with us, we offer a "Get to know you" home visit, so you and your child can meet their Key Carer on familiar territory.  We also encourage a settling programme as well as an initial parent and child visit to bring photographs of familiar people, animals and items that are important to them  – all to ease what we all recognise can be an emotional time for both child and parent.
For us it is important that children and parents are warmly welcomed, that children are extremely happy, and therefore motivated and eager to learn. We work to build strong relationships with children and their families and, in turn, children have strong bonds with staff and other children.
We are not afraid to set clear rules and boundaries, we recognise and react to over-excitement, encouraging good manners and politeness in a developmentally appropriate context.  In return we see very high levels of independence skills, the children concentrate exceptionally well, they share and take turns and they progress.
To ensure parents do not miss out on their child's development we record and share "WOW" moments and make sure they are communicated to parents.
PLEASE do not simply take our word for what makes Gateway special.  Read what Ofsted Inspectors say about us in the compulsory reports on our pre-schools.
We are proud of the ratings awarded to us by Ofsted.  All Gateway Pre-schools are officially rated by Ofsted as "Good", which means "the provision is strong", with some aspects even more highly rated as "Outstanding", which means "this aspect of the provision is of exceptionally high quality".
As a parent your primary concern is, of course, the happiness, well-being and progress of your child.  We at Gateway have the same concern and, as you can see from what the Ofsted reports say about us, we are succeeding.